List chart of accounts
Lists valid account numbers, sub account numbers, and division codes, in either account number or description sequence, based on prompt values.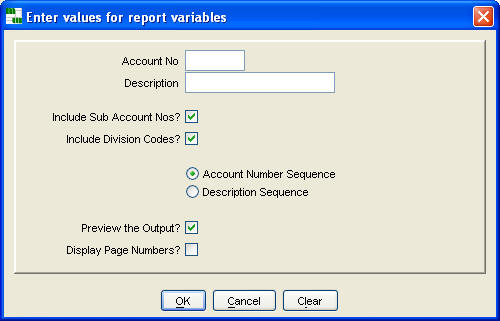 The 'Change' button is is enabled on any line eligible to maintained directly from the previewed report. Pressing the 'Change' button or double clicking the report line will link you to the table maintenance window for that report line. In the example below, the 'Change' button will link you to chart of accounts maintenance for account number 1011.

Sub Account Numbers Section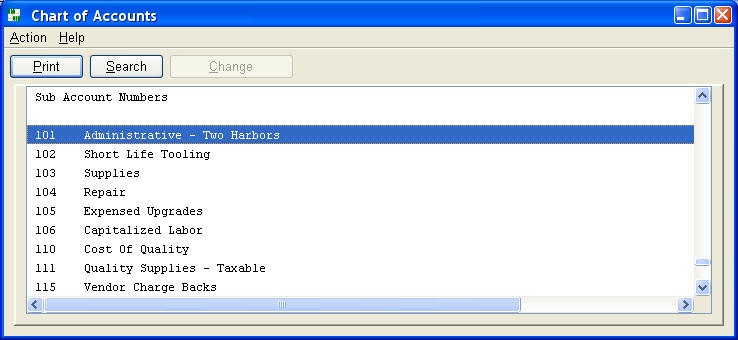 Division Codes Section